Experience the thrill of Puerto Vallarta with
Xiutla Riders
Unleash your adventure spirit with our exclusive ATV tours, surf lessons, and rental services
Exclusive personalized guided tours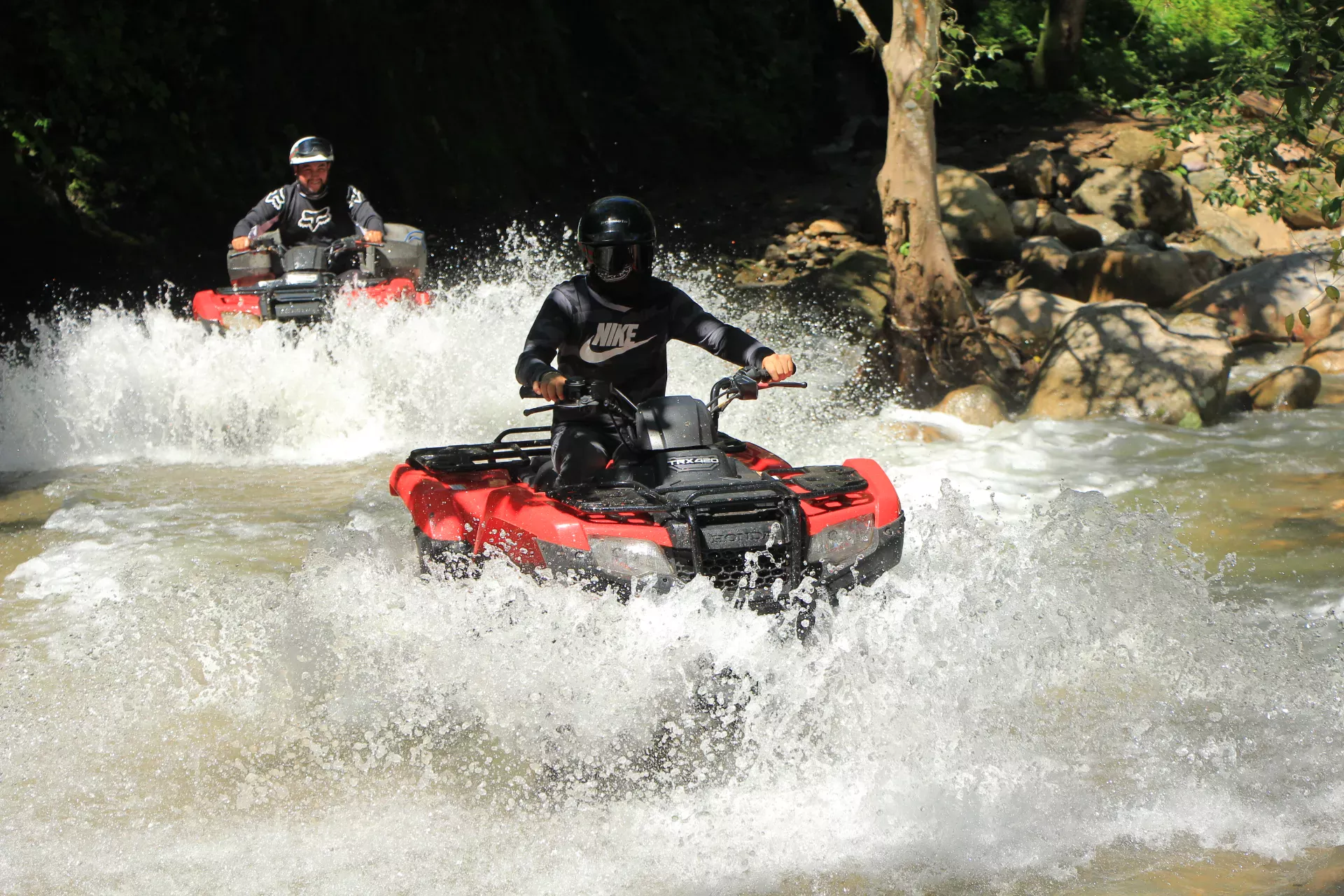 1:07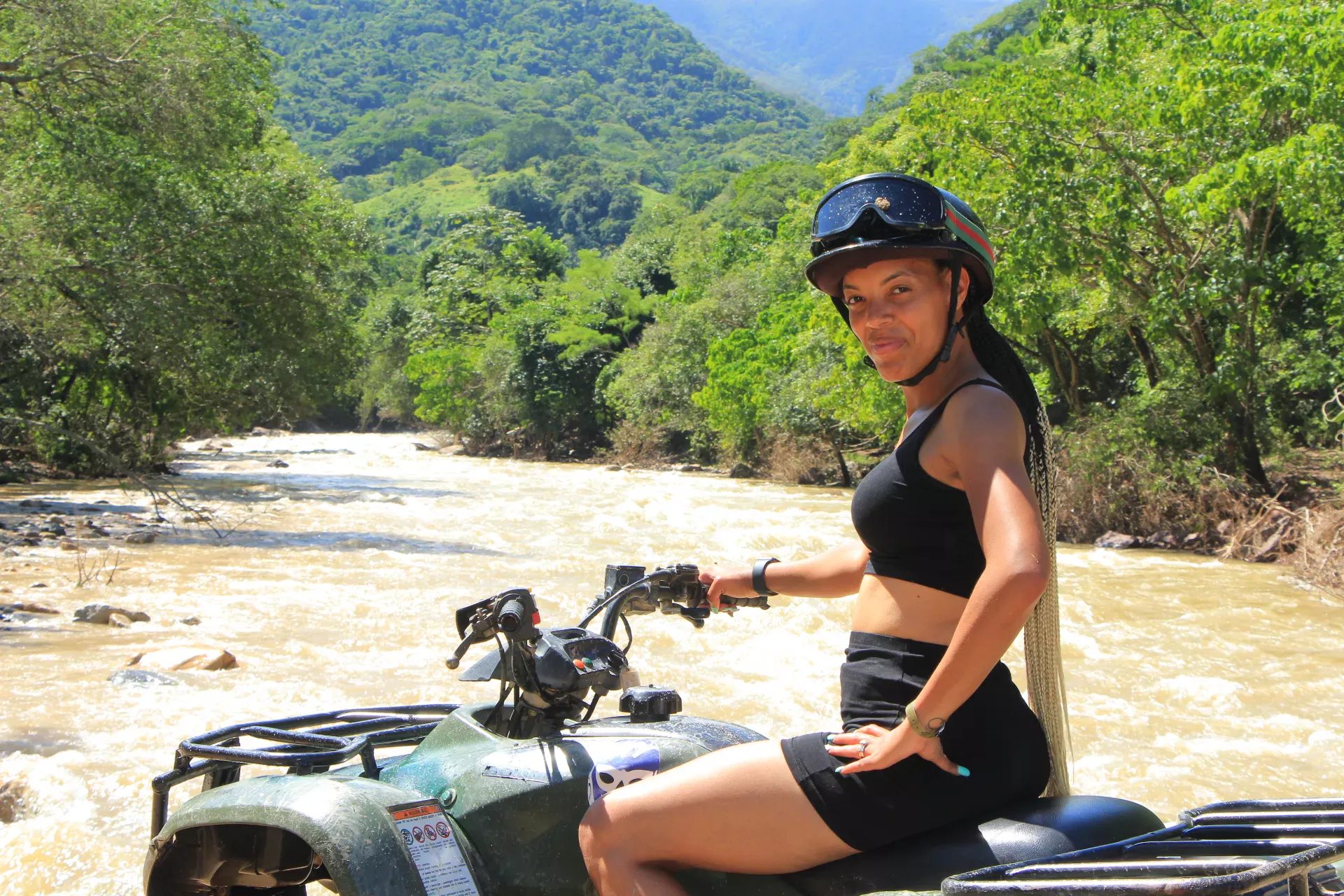 1:48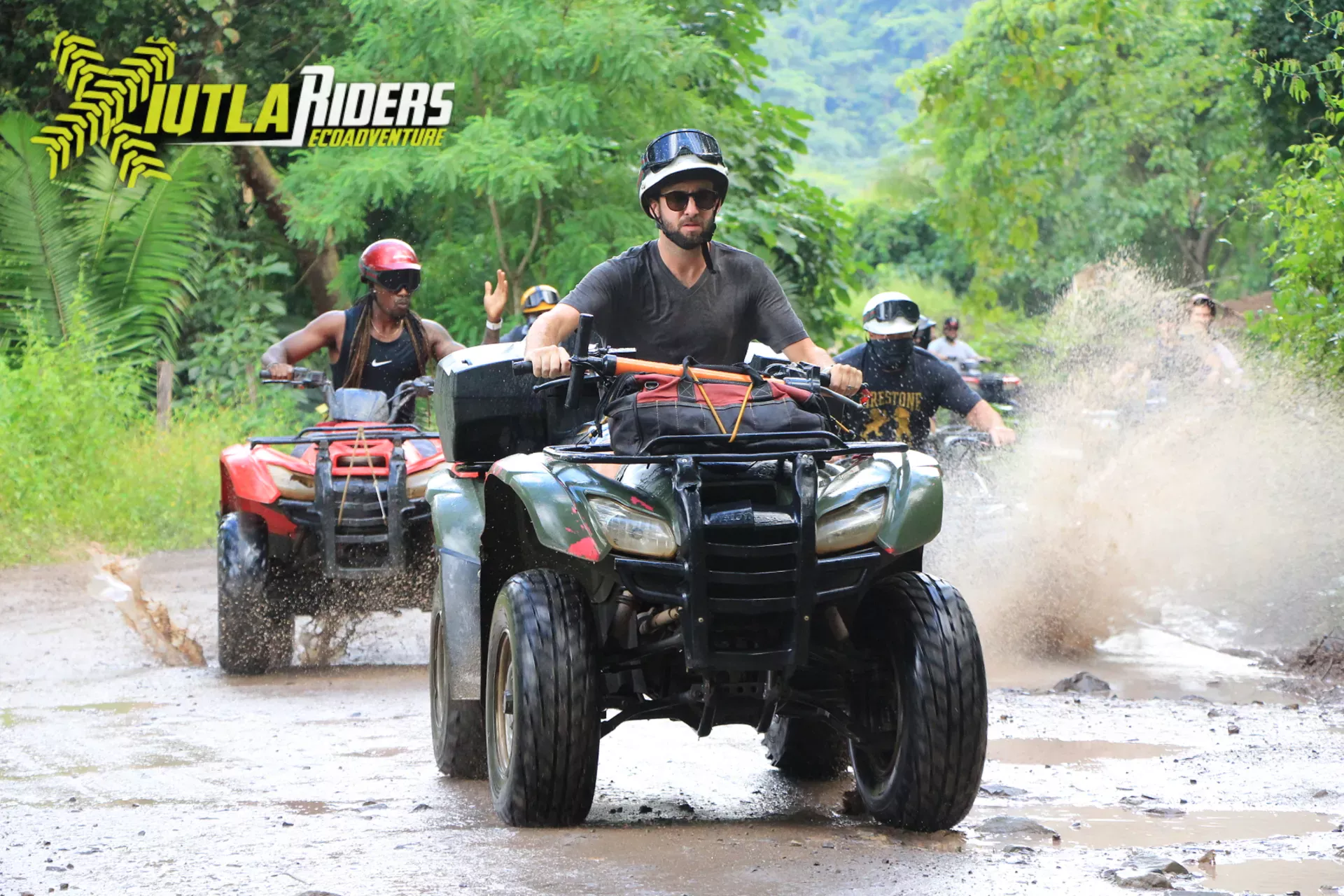 0:56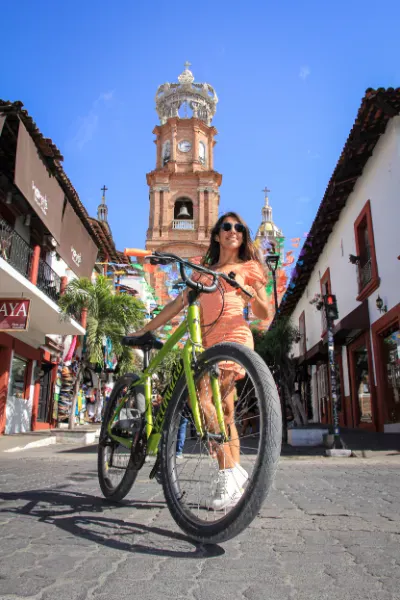 1:06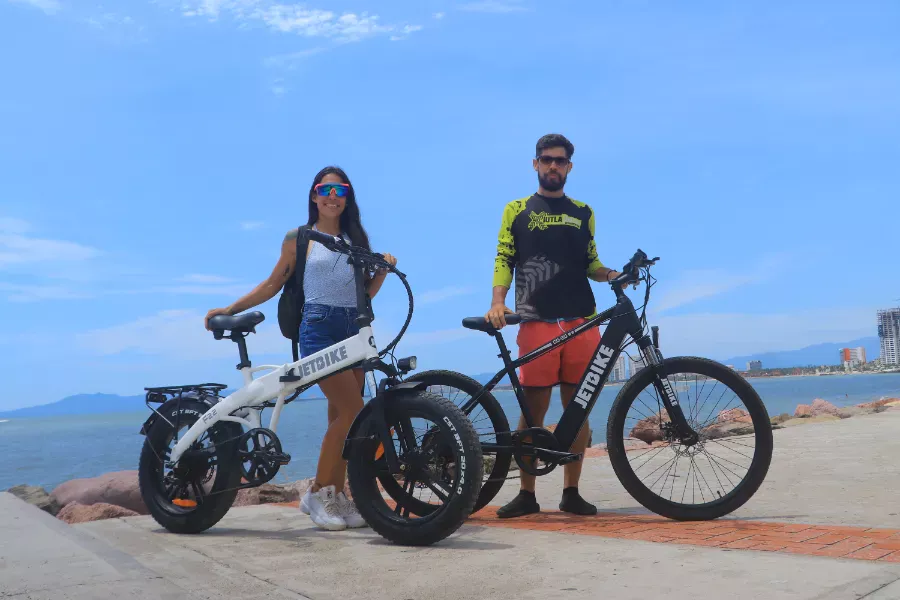 1:33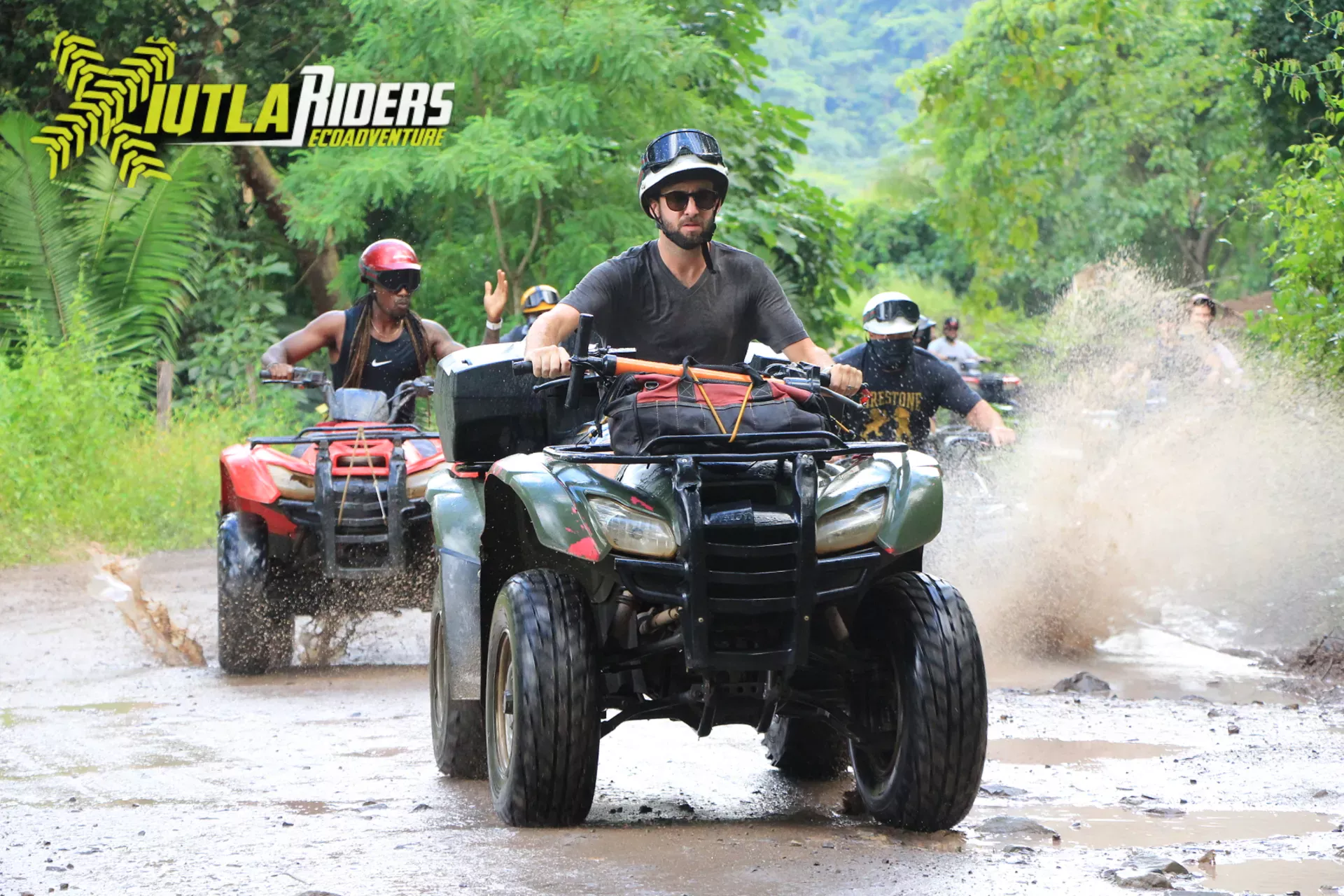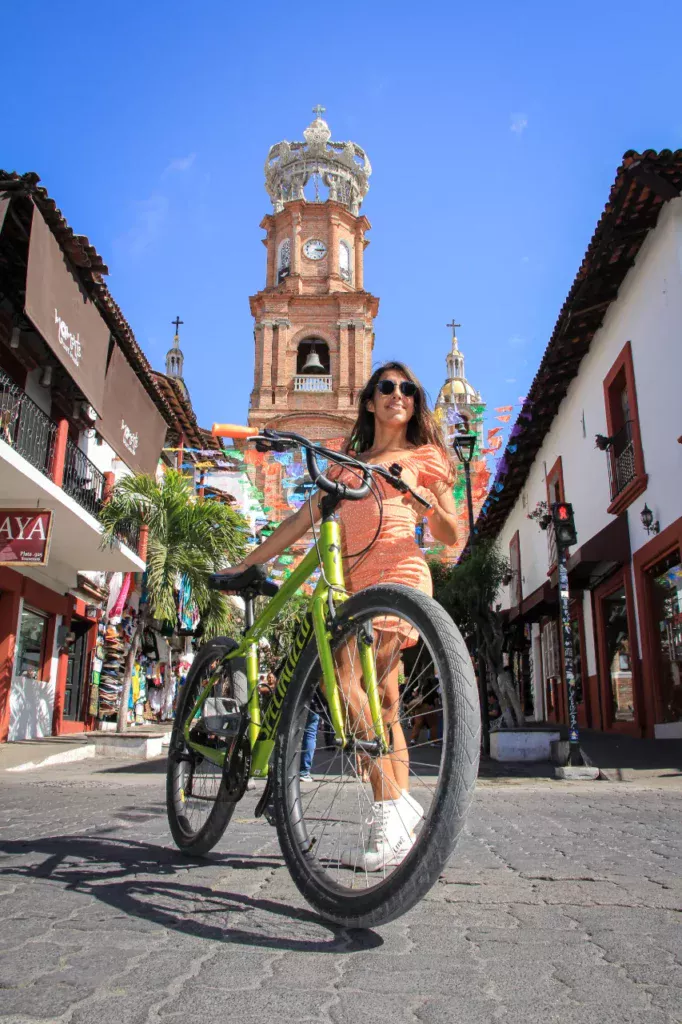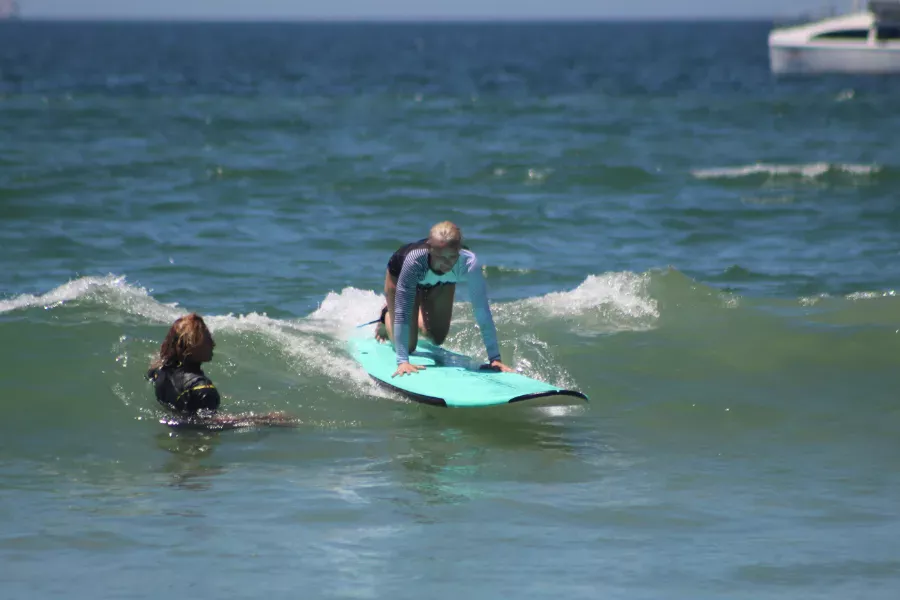 Discover your next adventure with Xiutla Riders Ecoadventures
Experience unforgettable off-road adventures, quad biking, ATV excursions, and more in the heart of Puerto Vallarta
Melissa Ferren
2023-04-19
We booked through our hotel at Vidantaworld and caught a taxi to town. All our staff were very friendly and spoke very good English. We had a blast and never felt unsafe. Would definitely recommend this excursion to anyone who wants to have some fun!
Brian Loiacono
2023-04-03
We had such a great time with Ninja as our tour guide! Highly recommend this experience to all those traveling to Puerto Vallarta!
Lisa Whitesides
2023-03-31
Agustina was my guide . She had a great attitude was very helpful, considering I am new to riding an ATV. She had positive attitude and we had a wonderful experience. Great way to see Puerto Vallarta. I would highly recommend using this business.
Muy buen servicio. Sergio nos cuido muy bien.
David DiMaggio
2023-03-02
Our tour was amazing! Octavio and Roberto were the best guide/photographer we could've asked for! Definitely recommend spending some time at rancho mi abuelo for the tequila tasting, a drink, and some food. Recommending this tour to anyone we know who comes to PV and will definitely try another tour if we come back to PV!
Brennen Garreck
2023-02-11
Very nice tour guides and staff. Knowledgeable and funny, let you go at your own pace. Will be back!
We did a morning SUP to the Malecón pier with Augustina. Was just what we were looking for: fun, chill, light exercise & outside. Augustina explained so much about the layout & history of Puerto Vallarta. We are looking forward to our next tour.
Jackie Walters
2023-01-28
A great ATV experience in PVR. So much fun and so beautiful. Octavio was our private tour guide and he was fantastic!
Zachary Frensley
2023-01-24
Went on ATV tour with Augustina. She was wonderful, fun, knowledgeable, funny and a joy to have as our guide. Very fun activity, beautiful landscape and will definitely go back to when in PVR. Thank you, Augustina!
Martin and Edson were the best tour guides! This was a fun, safe and excellent tour of local PV neighborhoods and beautiful views! Thank you for a great experience!

334leahw


June 6, 2023

Edson is the man - Such a fun surf trip to La Lancha in Punta Mita. Our guide Edson treated us so well, gave us tips / advice on the break, and helped my wife... read more pop up for the first time. It was a day for the books. I highly recommend this surf trip for anyone staying in Puerto Vallarta and specifically recommend Edson as the guide he is the coolest guy ever

Michael W


June 6, 2023

AMAZING TOUR - WORTH EVERY PENNY! - What a fantastic tour this is!

This company has thought of everything, and this was the highlight of our trip. First you start with a quick safety lesson and... read more then you take the ATVs through the street and small neighborhoods of PV. Then you go up a couple of mountains with a midway stop at a amazing pool and natural area you can jump and take a splash in! After that, you have drive down to the river where you can eat at their restaurant (which is beautiful) and learn how to make tortillas and drink Tequila. After that you make your way back to town with amazing views of the city and water. Oh and did I mention that there is a photographer along the way that captures everything for you! Octavio and Robert were fantastic and my friend and I had so much fun. We will definitely be back!

Nikolai P


June 6, 2023
Unleash your adventure in Puerto Vallarta
Rent top-quality scooters, DSM (dual-sport motorcycles) paddleboards and bikes.
Your one-stop destination for all your adventure gear needs in Puerto Vallarta. Whether you're looking to explore the city streets, navigate the off-road trails, or paddle through the serene waters of Banderas Bay, we've got you covered. Our top-quality rental equipment ensures you have an unforgettable adventure experience.
Ready to embark on an unforgettable travel experience?
From sightseeing tours to adventure activities, we offer a range of options designed to thrill and inspire. Book your tour today and explore the beauty of Vallarta!